We Use SCRUM to Accelerate the Timing of Product Innovation
WHY DO TRADITIONAL PRODUCT INNOVATION APPROACHES FAIL?
Product innovation poses multiple challenges:
Time to market is crucial and deadlines are putting the development team under constant stress

Competitors are moving fast and first mover advantages could be lost

Market feedbacks are needed frequently in the development phase in order to address customer needs

Coherently, change requests are frequent and failure to respond could jeopardize product success
Alessandro Leona
An agile framework called "Scrum" was devised in the late eighties to address software development under the assumption that frequent change requests from users and uncertainties would hamper the traditional sequential approaches.
The development team self organises and works together to reach a common goal based on a list of product features to be released during a sequence of "sprints".
The term derives from rugby, where the team passes the ball back and forth while running the field to reach the goal.  A scrum is the restart of play, when the forwards interlock heads down while trying to regain ball possession.
Scrum is utilised in complex situations where requirements are not yet agreed upon and when technology utilised is still in discussion. Development is broken into manageable tasks and the team works applying rigourously an agreed methodology in order to quickly launch a "Minimum Viable Product".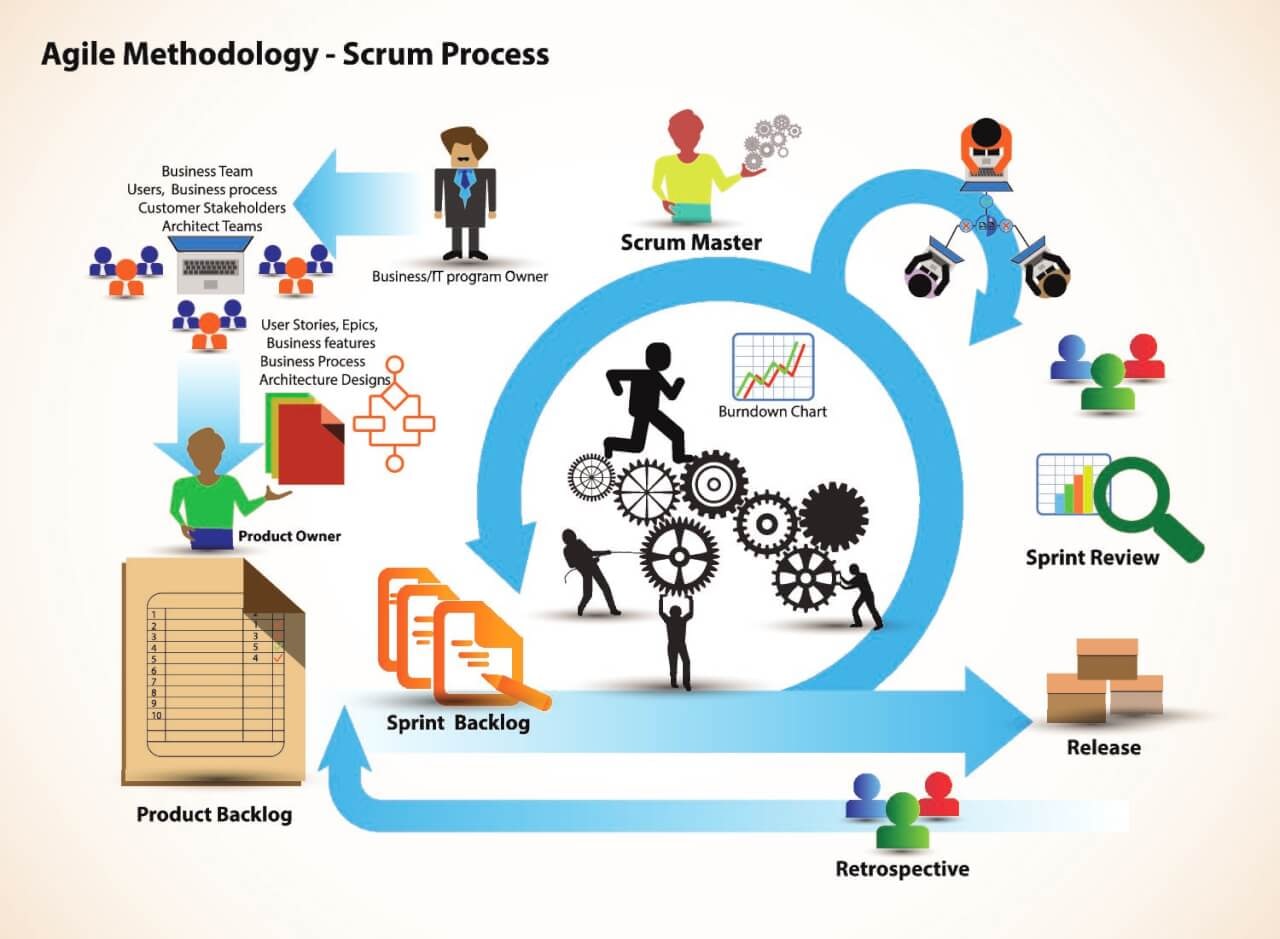 There are three major roles in Scrum:
A product owner is representing the voice of customers and the stakeholders. He/she represents the needed product features in a backlog, usually defined through "user stories", motivating the team to develop them without dictating the technical solutions. The product owner bridges the communication gap between stakeholders and team members
The development team is responsible for delivery of product features requested in the product backlog. It us formed by multi disciplinar team members working on the different aspects of product development (analysis, design, development, test, etc.)
The scrum master coaches the team and ensures application of scrum methodology. He/she protects the team from external interferences and inspires team members, facilitating discussions, promoting well being and coordinating key progress meetings
The development process is broken down into short term units called "sprints" lasting from one week to one month maximum (usually two weeks). Each sprint starts with a sprint planning session and ends with a sprint review, where shippable product features are assessed together with stakeholders and a sprint retrospective aimed at solving team issues and enhancing good behaviors in order to foster continuous improvements.