We Run Workshops that Help Our Clients Look at Things in New Ways
A WHOLE SET OF FRESH IDEAS IN A VERY SHORT TIME
We run workshops that help our clients develop new ideas through a series of proven creative techniques. 
Our sessions are designed to help teams unleash innovation and favor idea generation. 
As a result of our interventions, clients typically benefit from a rich set of fresh ideas for new products, new services, new ways of running the business or new approaches to reach their customers.
OUR APPROACH CAN BE APPLIED TO DIFFERENT INNOVATION CHALLENGES


INNOVATION PLATFORMS DEVELOPMENT
BUSINESS MODEL INNOVATION

ROUTES-TO-MARKET INNOVATION

BUSINESS PROCESS INNOVATION
We use a series of methods that encourage lateral thinking and re-framing of concepts.
We intentionally break conventions and explore paradoxes
WHAT OUTPUT CAN YOU EXPECT FROM IDEA GENERATION PROJECTS?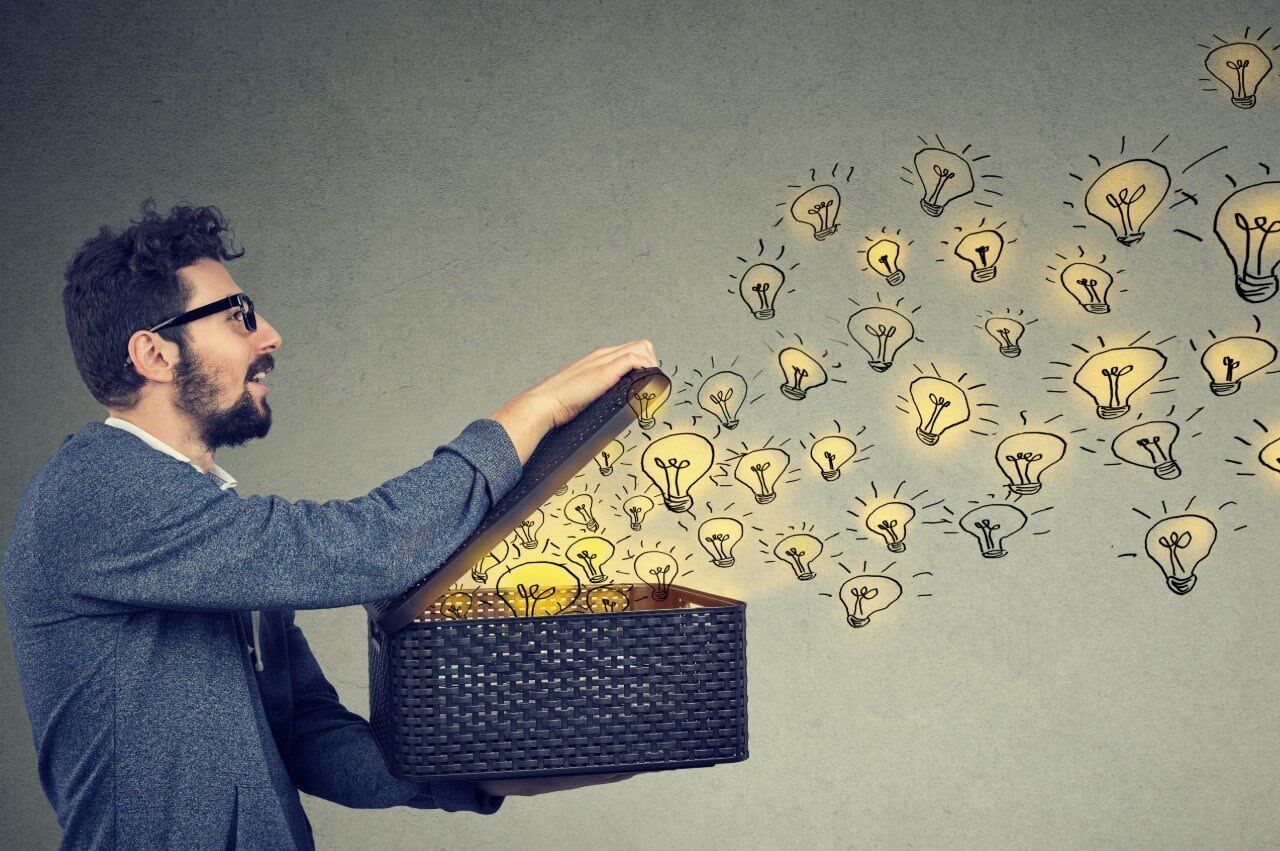 A LARGE SET OF IDEAS FOR YOUR INNOVATION CHALLENGE
In the first part of the workshop the team uses a series of creative techniques to stimulate the generation of a large set of new ideas for the business challenges or the opportunities to be addressed.
A SCREENING OF WINNING IDEAS, BASED ON POTENTIAL AND FEASIBILITY
In the second phase of the workshop the team clusters, organizes, screens and prioritizes ideas, based on their potential, feasibility and strategic fit.
REFINED AND IMPROVED CONCEPTS FOR FURTHER VALIDATION
Finally, the team works on refining and improving the winning ideas, finding creative solutions for any weak aspect that they may present and increasing their robustness.
WHAT ARE THE CREATIVE TECHNIQUES THAT WE USE IN OUR WORKSHOPS?
In our workshops we guide the team to use a series of methods that encourage lateral thinking and re-framing of concepts. We intentionally break conventions and explore paradoxes, to help participants look at things in new ways.
Usually 3 or 4 different techniques are used in the same workshop, to cover different aspects of creative thinking.
Here are some of the creative thinking techniques that we employ: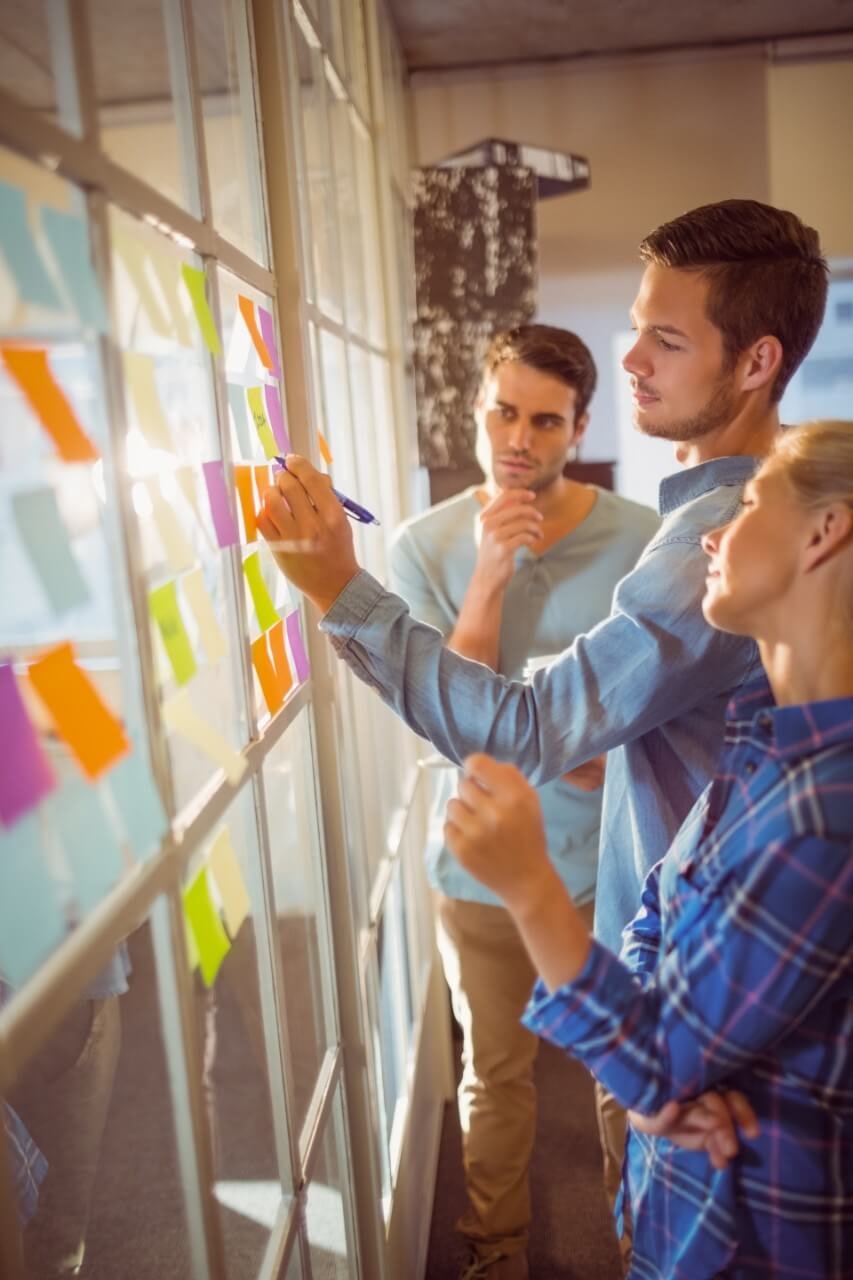 SCAMPER
This technique is particularly indicate when working on a single product or service.  SCAMPER is an acronym for: Substitute, Combine, Adapt, Modify, Put to another use, Eliminate, Reverse. 
We ask the team to take the individual components of the product / service and substitute them with something else, combine them in a different way, alter their aspect, modify them, eliminate them, reverse their order, etc. 
Going through all these different possibilities of altering a product or service, and then combining different ideas for a fresh perspective, is a great way of sparking imagination on how the product /service can be innovated.
_________
BREAK THE RULES
In this technique we first list the market rules, then we break them deliberately, and finally we use each "broken rule" as a springboard to generate innovation ideas. 
This technique works well when the team is exploring broad industry opportunities, e.g. innovative business models or different routes-to market.
_________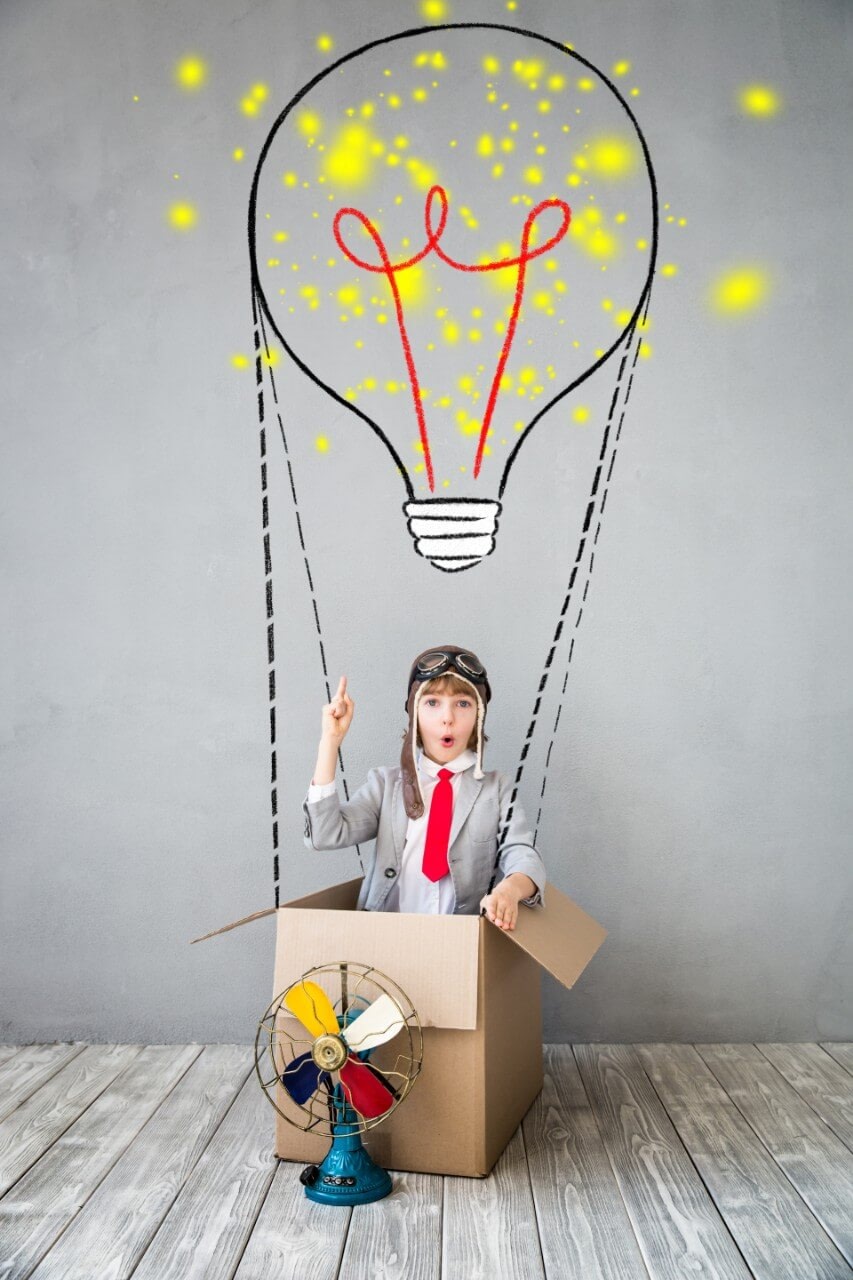 EXTREME SCENARIOS
In this technique we project extreme industry scenarios and we ask the team to find possible solutions to address the challenges or exploit the opportunities offered by the extreme scenario.
The scenario is prepared in advance of the workshop, by projecting current trends in the industry, using scenario generations techniques.
This approach is particularly useful when exploring innovative business models, as a way to react to market changes and anticipate competitor moves in an industry environment which is expected to undergo disruptive changes .
_________
ANALOGIES & CASE STUDIES
In this technique we use carefully selected case studies of disruptive innovation carried out in non-adjacent industries as a starting line to generate new ideas.
We explore with the team the drivers of innovation success and we find analogies to export success factors to our client's specific situation.
_________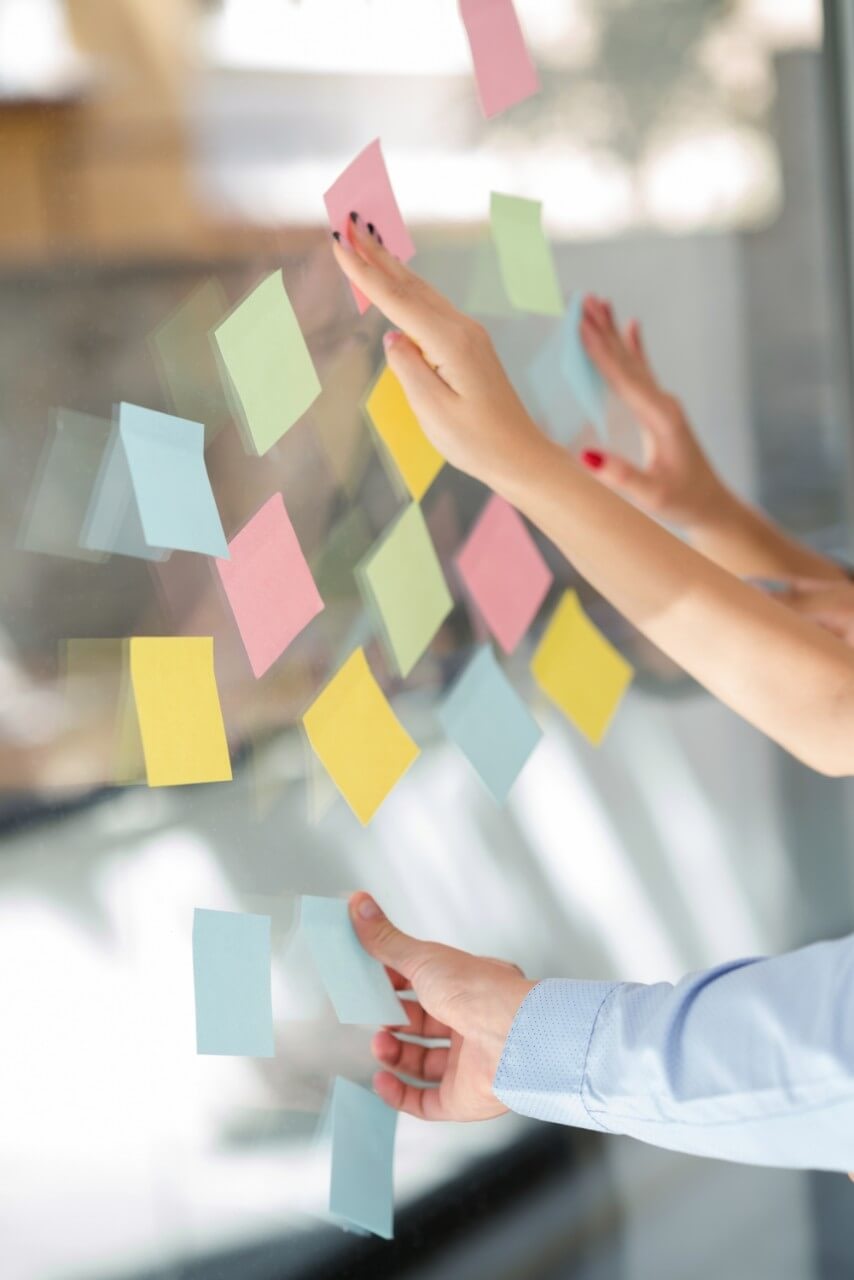 COMBINE FAMILIAR WITH STRANGE
This technique is based on mixing ingredients from other situations, or creating new situations or locations for the elements of the problem.
Teams may also be asked to hybridize, cross-breeding their problem with another one, the more unlikely the better.
_________
WHAT IF? AND WHY COULDN'T I?
This technique is also called Provocation, and was often used by Albert Einstein to goad himself to the limits of imagination, by asking impossible questions.
Key questions to ask are:
"What if"?
"Why couldn't I"?
"What would have to happen if"?
These questions help teams test the outer edges of their thinking and question their assumptions, opening up to thought experiments and wider journeys of the mind.
_________
HOW DO WE ORGANIZE AN IDEA GENERATION WORKSHOP?
We follow a 7 steps process:

STEP 1. DEFINE THE CREATIVE DESTINATION FOR IDEA GENERATION

We start with defining the Creative Destination, i.e. the specific area of focus around which our clients want to generate new ideas.  Here the emphasis is on precision, to make sure that the creative process that will follow has a clear direction.
Creative Destinations are normally originated from distinct challenges that companies want to find solutions for, or opportunities that they want to be better at capturing. 
The Creative Destination can be expressed in the form of a question around which our client wants to find new ideas: e.g.: What new service ideas can we create the in well-being field? What new ways of reaching customers can we find by better leveraging digital? What different ways to operate with our supply chain partners can we adopt, in order to increase efficiency?
STEP 2. FORM A MIXED TEAM OF EXPERTS AND CREATIVE THINKERS

We then create a mixed team of internal and external experts and creative thinkers, with varied background (e.g. business, technical, communication), depending on the specific area to tackle.
We can also invite experts from other industries, to favor lateral thinking, stimulate analogies and help breaking sector-specific conventions.
The internal team members will not only participate to the workshop, but also help us in the workshop preparation, with the collection of industry facts and internal case histories.
STEP 3. CAREFULLY PREPARE THE WORKSHOP, COLLECTING INTERNAL INPUTS AND EXTERNAL CASE HISTORIES

This steps involves tailoring the workshop agenda and creative exercises in a way that is most conducive to a productive outcome, given the the industry and the issue at stake.  For example, some of the exercises will involve listing market rules or competitor choices: we will therefore spend some time to gather all relevant inputs from internal experts, to adapt the creative exercises and techniques to the specific market and challenges experienced.
In this preparation phase, we also invest time to carefully research all factors surrounding the issue at stake, be it a market opportunity or a challenge to be overcome. We need to understand all solutions that have already been attempted, and we need to benchmark what has already been done in the market  to address the same challenge.
STEP 4. WORKSHOP DAY 1 – USE A SERIES OF CREATIVE TECHNIQUES TO GENERATE NEW IDEAS

The first day of workshop is normally fully devoted to idea generation.  We use a series of techniques to solicit and stimulate participants' creativity.  Depending on the issue at stake, we use the most promising set of exercises, chosen from an articulated and proven toolbox (see above for a list of the techniques that we use most often).
Participants' focus should be on associative thinking, i.e. on actively exploring links between ideas.
Output of this step is a large number of promising ideas / fragments of ideas, pertinent to the strategic destination, to be further clustered and evaluated.
STEP 5. WORKSHOP DAY 2 – JOINTLY CLUSTER IDEAS AND PRIORITIZE BASED ON FEASIBILITY AND POTENTIAL

It often happens that the best ideas cluster, and together form bigger and better ideas.
So, after having completed the ideas generation phase, the team groups together to cluster ideas into recurrent themes and joins them together into more articulated and well-rounded ideas.
After the clustering step, the team assesses and prioritizes all ideas that have emerged based on feasibility and business potential.
We normally devote to these steps the first session of the second workshop day.
STEP 6. WORKSHOP DAY 2 – REFINE AND IMPROVE THE HIGHEST PRIORITY IDEAS
After having chosen the winning set of ideas, the team focuses on refining and improving them further.  In this phase, we first put each idea under criticism, asking ourselves: "What could not work in practice?"; "What could be the problem when we implement it?".
We then turn each criticism into a positive question: "How could we make this work in practice?"; "How could we solve this problem that might arise?". Finding together a solution to the criticisms allows the team to further refine the ideas and improve their robustness.
Finally, we ask the team to summarize each winning idea using a specific template, so that it is ready to move to the next phase of the company's innovation funnel.
STEP 7. SUMMARIZE ALL FINDINGS INTO A COMPREHENSIVE DOCUMENT

After the workshop, our team compiles a comprehensive document that includes all winning and refined ideas, as well as any other idea fragments that have been generated by the team's work.
The most elaborated ideas will be used further along the innovation funnel, while idea fragments can kept for re-usage in future creative sessions.